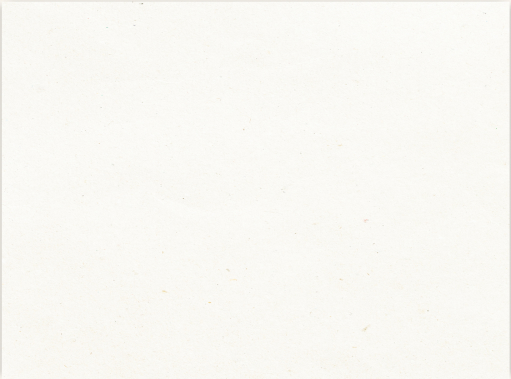 Café La Perle
In this popular café-restaurant, you can meet local regulars, tourists and celebrities alike. Open every day of the year, La Perle offers the classics of French bistronomy, which can be enjoyed either on its zinc retro looking bar or on its terrace, which is luckily almost always sunny.
78, rue Vieille-du-Temple, 75003 Paris
BigLove
This Neapolitan café made by Big Mamma offers an eclectic menu that will satisfy any hunger. In addition to the traditional Neapolitan brunch classics such as its French toast with mascarpone cream, there are Neapolitan pizzas prepared and cooked on site in a traditional wood-fired oven. The menu changes with the seasons and its fresh products, which makes a perfect excuse to keep coming back and taste the latest news.
30, rue Debelleyme, 75003 Paris
Acte II
With its 360° view, this rooftop nestled on the fifth floor of a building in the heart of Paris, offers a breathtaking view of the City of Light. Chef Masahide Ikuta invites you on a savory journey around Japanese cuisine based on wood fire grilled meat and fish.
93, rue Vieille-du-Temple, 75003 Paris
Carboni's
Carbón's team opened this new address with a refined and colorful Italian menu. You can enjoy the classic meals, such as the veal chop Milanese or the lasagna grande tradizionale, as well as traditional revisited dishes. Its cocktails with amaro, coffee and campari flavors will delight your taste buds.
45, rue de Poitou, 75003 Paris
Le CHARLOT
Café Charlot is open every day from 7am to 2am. One can get there whenever one want for a snack or as well as for a big meal. On the menu: pasta, sandwiches, burgers but also various dishes such as tuna ceviche, salmon and avocado tartar or paillard of chicken marinated with lemon.
38, rue de Bretagne, 75003 Paris
Le Mary Celeste
This trendy bar located in the Marais offers a varied menu with a large choice of local products, seafood, meats and signature cocktails.
1, rue Commines, 75003 Paris
Little Red Door
Little Red Door is one of the rare Parisian speakeasy bars and probably the most famous. The large brick walls, the velvet stools and the subdued light create a felted and intimate atmosphere that invites you to let time go by slowly. Known worldwide for its creativity, the bar's team has concocted a fifteen signature cocktails menu which makes it a destination of choice for innovative flavor lovers.
60, rue Charlot, 75003 Paris
fringe
Fringe is both an espresso bar and a photo gallery. Those fond of hot drinks are sure to find something that matches their tastes among a varied menu of coffees, chaï, hot chocolates, teas and infusions.
106, rue de Turenne 75003 Paris
Café de la Poste
Behind this popular bar name hides a trendy spot with a stylish decoration. You can enjoy a variety of dishes inside or on the terrace. You will feel at home in this café located in the heart of the Marais.
124, rue de Turenne, 75003 Paris
Café foufou
Café Foufou offers coffees, lattes and Californian-inspired meals to enjoy on site or to take away. We fall for its avocado toast, chia pudding, pancakes and sparkling kefir.
55, rue de Bretagne, 75003 Paris
Candelaria
This Mexican taqueria serves up authentic, freshly prepared tacos, topped with avocado, lemon, black beans, meat and spices and served on beautiful blue plates. Its speakeasy bar, cleverly hidden behind a broom closet, has been recognized as one of the 50 best bars in the world.
52, rue de Saintonge1 75003 Paris
Boot Café
This café is located in a former shoemaking shop whose store front has been preserved. With its 4 sqm., it is one of the smallest cafés in the capital. Renowned for its know-how, the baristas' team carefully prepares coffees from the Belleville coffee roastery located not far away. Their scones, fresh fruits or homemade granola are also perfect for snacks.
19, rue du Pont aux Choux, 75003 Paris
Brewdog le Marais
This is the must-see beer house in the Marais. This cosy establishment, with a pub atmosphere, offers you an immersive beer experience. You can sip a few pints of a craft or Scottish beer with friends, among a large choice of 22 varieties, or just enjoy a good coffee, roasted carefully.
1, place de Thorigny, 75003 Paris
Gramme
Gramme is a café-canteen where people come to share a moment of conviviality around good food and homemade drinks freshly prepared on site. Gourmets will be seduced by Chef Marine Gora's sweet creations all day long.
86, rue des Archives, 75003 Paris
Serpent À Plume
You never know what to expect at Serpent A Plume... Part restaurant, part cocktail bar, part club, part concert and show, this address never stop amazing us. The menu offers a variety of French classics such as pan-fried foie gras or black truffle crispy potato.
24, place des Vosges, 75003 Paris
Bambino
Bambino is a tribute to Tokyo's jazz coffee shops. During the day, we get there for a coffee, a tea or a sandwich. In the evening, people get there for the relaxed menu, the jazz sessions and DJ sets.
25, rue Saint-Sébastien, 75011 Paris
Martin
Wooden bistro tables, bare light bulbs, a few barrels... No fuss here, focus on the essential: a menu filled with appetizers to share. We find the classics of French bistronomy: leeks, terrines, sardines, tartar...
24, boulevard du Temple, 75011 Paris
Season Marais
This is one of Season's four Parisian establishments. Whether for breakfast, lunch or dinner, this neo-bistro seduces with its worldwide inspired menu. You can choose between pastrami sandwiches, burritos, burgers, naans, shakshuka, or a whole range of flavored pancakes for the most gourmet ones.
1, rue Charles-François Dupuis, 75003 Paris
Le Café des Musées
With its retro Art Deco setting and menu, this bistro could not be more French. Founded in 1924, the restaurant offers traditional French meals such as snails, pork shank with mustard and the famous crème brûlée. Its boeuf bourguignon has even been awarded.
49, rue de Turenne 75003 Paris
bisou.
With its beautiful pink store front and its large terrace, one can not miss Bisou. No menu here! Bisou. prepares tailor-made cocktails for you and in front of you, based on seasonal products and on your wishes.
15, Boulevard du Temple, 75003 Paris
Dreamin' Man
This small wooden café is a cosy and intimate place for locals. Run by a Japanese couple, it also offers homemade pastries including the very famous Japanese pudding.
140, rue Amelot, 75011 Paris
La Mezcaleria
In a hidden alley stands this South American bar specialized in south-american spirits. The multicolored and folkloric interior design with traditional tapestries, old photos, candles and skulls will make you forget that you are in Paris.
13, boulevard du Temple, 75003 Paris
Chez Janou
This Provençal bistro offers a simple menu with southern accents, indoors or in the shade of the terrace's olive trees. Flamed gambas with pastis, aniseed rice or fresh-out-of-the-farm Saint-Nectaire, you will enjoy southern France quality products.
2, rue Roger Verlomme, 75003 Paris
La Mangerie
Both a tapas restaurant and a wine bar, La Mangerie is a friendly restaurant with a tropical look and subdued lights. Typical South American dishes are revisited by our Portuguese origin Chef Filip of Portuguese origin, and our Cambodian origin Sous-Chef Caroline of Cambodian origin.
7, rue de Jarente, 75004 Paris
Herbarium
The Herbarium is a cocktail bar located at the back of the Hôtel National des Arts & Métiers. The talented Oscar Quagliarini has designed a cocktail menu like a creative perfumer preparing his fragrances for the greatest pleasure of our taste buds.
243, rue Saint-Martin, 75003 Paris
Marché des Enfants-Rouges
Created in 1615, this food market is the oldest in the capital. Located in the Marais, near the rue de Bretagne, you can fill up with fresh products while enjoying the colorful and fragrant stalls. It is also the perfect place to taste wonders and have lunch on the go in the middle of the stalls. The atmosphere is friendly and good-natured.
39, rue de bretagne, 75003 Paris
Muse
An address where flowers, from France or rarer, and strange plants are combined in amazing chromatic palettes. Good news: recently, the florist has also been operating in the heart of the Marais, in a slightly larger place, of course, but this does not detract from his talent as a magician who made his debut in Tehran before conquering the capital... and us, by the way.
95, rue Vieille-du-Temple 75003 Paris
Yvon Lambert
The Yvon Lambert bookstore offers a wide selection of art books, rare books, posters and art objects. Founded by Yvon Lambert, an art lover and former gallery owner, the bookshop publishes its own works in collaboration with emerging or established artists.
14, rue des Filles du Calvaire 75003 Paris
Popelini
Popelini is a house dedicated to cream puffs. Under the windows a bed of colored cabbage awaits the customers. There There is something for everyone: peach melba, apricot and rosemary, caramel cream, morello cherry pistachio... Each one will find its everyone will find their happiness, the hardest part will be to choose.
29, rue Debelleyme 75003 Paris
Ofr.
Ofr. is not a bookstore like any other. In addition to selling books of all kinds, this institution, where where regulars, artists and big names of fashion from France or elsewhere, is also an art gallery and an art gallery and an independent publishing house.
20, rue Dupetit-Thouars, 75003 Paris
AMI Paris
This is the very first boutique opened by the ready-to-wear brand launched by Alexandre Mattiussi at the end of 2010. Located in the emblematic district of the fashion world, the Marais, the brand offers a men's and women's clothing influenced by the Parisian spirit, where classic and casual pieces mix. and casual pieces.
109, boulevard Beaumarchais, 75003 Paris
Land&Monkeys
Opened in 2020, Land&Monkeys is a 100% plant-based bakery created by the couple Rodolphe and Yoshimi Landemaine, who have head of about twenty bakeries in Paris. This new address makes the bet of to use neither eggs, nor butter or milk and it's delicious. You can find all the classics (pain au chocolat, croissant, lemon pie, millefeuille lemon pie, millefeuille, madeleine...) as well as a selection of sandwiches and delicatessen products.
86, boulevard Beaumarchais, 75011 Paris
Utopie
After having made their debut at the Maison Ladurée, Sébastien Bruno and Erwan Blanche opened this bakery 100% artisanal bakery. In addition to offering a plethora of natural sourdough breads flavored with nuts fruit and other surprising flavors flavors, Utopie produces a croissant that is ranked among the best in Paris
20, rue Jean-Pierre Timbaud, 75011 Paris
BEAUBIEN
BEAUBIEN offers a selection of men's ready-to-wear clothing and and accessories. The team carefully selects independent brands from around the world from all over the world that have in common a subtle mix of casual and sportswear and sportswear through through subtle details.
21, rue Notre Dame de Nazareth, 75003 Paris
Super-héros
Super-Heroes is a bookstore specializing in comic books and the for comic book fans of all ages. Well small, the store is full of nuggets and is animated by passionate salesmen who do not hesitate who don't hesitate to share their latest favorites. Signing sessions are also regularly organized there. organized.
175, rue Saint-Martin, 75003 Paris
Picasso National Museum
Dedicated to the life and work of Pablo Picasso and the artists artists who were linked to him, the Picasso museum is in the Hôtel Salé, one of the baroque mansions of the Marais.
5, rue de Thorigny, 75003 Paris
Henri Cartier-Bresson Fondation
Created in 2003 by the great French photographer Henri and his wife Martine Franck, the foundation has become the foundation has become the place to be for lovers of photography. Regular exhibitions on the work of Henri Cartier-Bresson of Henri Cartier-Bresson's work reflect the diversity of the photographer's work during his career. The foundation also exhibits other photographers of yesterday and today such as Raymond Depardon, Irving Penn and Robert Doisneau.
79, rue des Archives, 75003 Paris
PERROTIN PARIS
The French art gallery among the most famous in the world has settled in the in the Marais in 2005. Today, it is present in New York, Seoul, Tokyo, Hong Kong, Shanghai and Dubai. present in New York, Seoul, Tokyo, Hong Kong, Shanghai and Dubai, Perrotin presents works contemporary artists from all over the world and in various media (painting, sculpture, video, installation...).
76, rue de Turenne, 75003 Paris
Galerie Cinema
What relationship does film have with art? Opened in 2013 by Anne-Dominique Toussaint, film producer for over twenty years for over twenty years, the Galerie Cinéma honors artists from the world of cinema such as Romain Duris, and also exhibits works related to the seventh art like the portraits of actresses by the photographer photographer Kate Barry.
26, rue Saint-Claude 75003 Paris
Place des Vosges
One of the oldest squares in Paris, the Place des Vosges is the perfect the perfect place to stroll under its arcades or along the along the paths of its central garden. It is as much a starting point as a finishing point for those who point of arrival for those who would be tempted by a walk in the charming Marais district, which has become essentially pedestrian. pedestrian.
Place des Vosges, 75004 Paris
Victor Hugo House
It is a monographic Parisian museum located on the Place des Vosges and dedicated to to the writer who was among the most emblematic representatives of French Romanticism. The museum preserves the former Rohan-Guémené hotel where Victor Hugo rented apartment on the second floor for more than fifteen years. The museum hosts temporary exhibitions temporary exhibitions highlighting honor artists or themes dear to the author.
6, place des Vosges, 75004 Paris
Carnavalet Museum
After five years of work, the Carnavalet museum reopened its doors in spring 2021. Located in a hotel built in the century, the museum is dedicated to the history of Paris, from the origins of the city to the present day. It presents collections on various themes such as the memories of the French Revolution, paintings or paintings or even art prints. Its garden is now home to the restaurant Les Jardins d'Olympe where chefs Chloé Charles and Andrea Sham offer a vegetal cuisine for lunch and dinner.
23, rue de Sévigné, 75003 Paris
Cognacq-Jay Museum
The museum is located in the Donon Hotel built in the 16th century. Through its woodwork, its period furniture its precious objects and its collections of paintings by Elisabeth Vigée Le Brun, François Boucher and Maurice Quentin de la Tour Tour, the museum recreates the refined life of the Age of Enlightenment. It also sometimes welcomes contemporary artists time for a temporary exhibition, as was the case with Christian Lacroix, who took advantage of a who took advantage of a carte blanche for his exhibition entitled "Lumières" in 2015.
8, rue Elzevir, 75003 Paris
Hôtel de Sully Garden
This small French garden is spread out around four lawns surrounded by pruned boxwood. Located near the Place des Vosges, it offers a green haven of peace to the walkers of passage and to the regulars of the neighborhood. In good weather, its benches are quickly taken over by those who want to enjoy a bucolic break in the middle of Paris. in the middle of Paris.
5, place des Vosges, 75004 Paris
Anne-Frank Garden
Adjacent to the Museum of Jewish Art and History, this 2200 m2 garden pays tribute to Anne Frank (1929-1945), victim of Nazi barbarism. Around the lawns and under the promenade, you will find chestnut and maple trees chestnut trees, maples, hydrangeas hydrangeas, azaleas, apple trees and cherry trees.
14P, impasse Berthaud, 75003 Paris
La Gaîté Lyrique
The eclectic and audacious programming of the Gaîté Lyrique has quickly made it quickly made it one of the most beautiful cultural institutions cultural institutions in the capital. Located in a modern auditorium with a majestic 19th century façade facade of the 19th century, it offers many events and workshops around post-Internet cultures. It welcomes every Saturday and Sunday and Sundays a brunch concocted by chefs who love fresh, local and seasonal products.
3bis, rue Papin 75003 Paris